Your locally owned company has distributed electricity to the Kapiti and Horowhenua region for more than 100 years. The Electricity Reform Act 1998 states that owners of a line network business cannot sell electricity and forced the separation of the two arms of energy supply – the lines and the power itself.
As a result Horowhenua Energy Ltd Directors retained the lines business and sold the supply arm including the meters. Horowhenua Energy Ltd has now changed it's name to Electra Ltd, the trading name of the company has been simplified to Electra and all shares continue to be held for customers connected to the network by the Electra Trust.
Electra is committed to provide you with price discounts on the power you purchase. The price discounts reach you through the energy retailers operating on the Electra network. Our agreements with them stipulate price discounts must be passed on to you.
Electra is 100% owned by Electra Trust, that holds shares on YOUR behalf. The Trust Deed requires that there is an ownership review at regular periods. The 1999 review showed 87% of our customers from Paekakariki in the south to Tokomaru and Foxton in the north wanted Trust ownership to continue.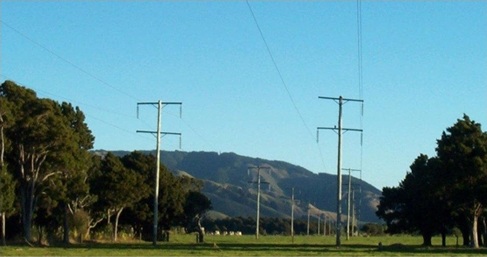 The majority of the energy companies operate on our network from Foxton to Tokomaru in the north to Paekakariki in the south. You are free to choose any energy company to provide your electricity. We will not hinder you in any way should you wish to change suppliers.
We make it our policy to support local business through competitive pricing and discounts.Getting behind local business encourages growth and performance which in turn has a natural spin-off for Electra and for the whole regional economy. In the long term, our support means more jobs and better quality of life in the communities we serve.


We are founding sponsors for the annual Electra Business and Innovation Awards and sponsor the Kapiti Business Breakfasts and Horowhenua BA5's.