Why are Electra's network prices increasing?
Electra is responsible for distributing electricity from the national transmission provider Transpower, to households in the Kāpiti and Horowhenua region.
The cost of raw materials and equipment that we use to build and maintain the electricity distribution network has increased significantly over the last twelve months. We do purchase smartly to get the best price by purchasing in bulk from industry suppliers. We also continue to experience increased freight and transportation costs to move our teams and equipment to where they are needed.
The impact of Covid-19 has required us to create smaller teams and change work practices to protect our people and customers during the pandemic. We have also needed to undertake the work differently to minimise the impact on our customers increasingly working from home. This has resulted in some of our large-scale work taking longer to complete or require multiple visits.
Transpower, the National Transmission Grid Operator, has announced increased changes for connected customers in our region. These are pass-through (Transmission) charges that form part of your bill.
The electricity industry has begun to phase out the Low Fixed User Charge (LFC). The low fixed charge regulations were introduced to provide electricity plans with a discounted fixed charge that aimed to reduce power bills for low-use, low-income households. However, as the regulations are poorly targeted, it only helped some low-use households while pushing others into greater energy hardship, including many low-income families with high electricity use.
The phasing out of the LFC by the industry will result in the largest bill impact for Electra's customers that consume less than 8,000kWh a year.
Electra recommends that its customers talk to their electricity retailer to ensure they are on the best plan available. This page  check.electra.co.nz shows you how. It also provides a free guide on tips to reduce electricity consumption. If you would like to find out more contact us at pricing@electra.co.nz.
What can I do about the price increases?
Talk to your current electricity retailer. If you would like more choice, then consider shopping around. Consumer New Zealand reports that nearly 50% of customers that have used powerswitch.org.nz have saved on their energy bills by either getting a better deal with their current retailer or by switching to a new one.
Not sure on what to do? Please visit check.electra.co.nz or alternatively email us at pricing@electra.co.nz.
I'm in hardship and cannot afford the price increase
For people who are struggling to make ends meet, please talk to your electricity retailer in the first instance. They will have a team who are ready to assist you on the options available.
There are other organisations that can help too. In the Kāpiti, Howowhenua region we have Energymate, Levin Budget Services, MoneyTalks.
Not sure what to do?  Contact us at pricing@electra.co.nz.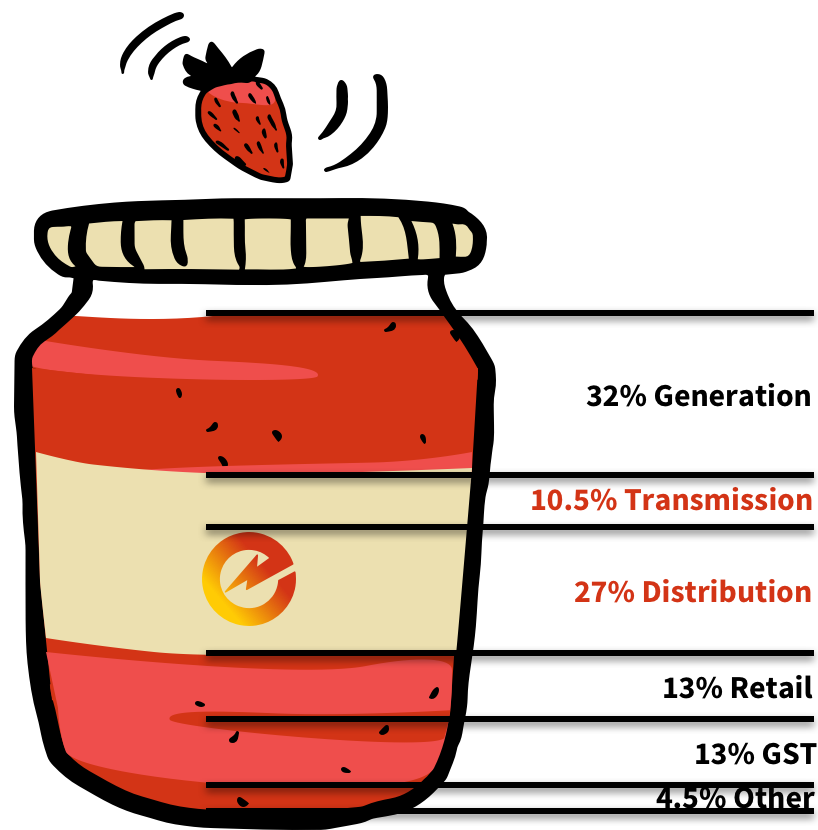 Electra's charges on your bill – a typical breakdown of  costs on our customers' electricity bill.